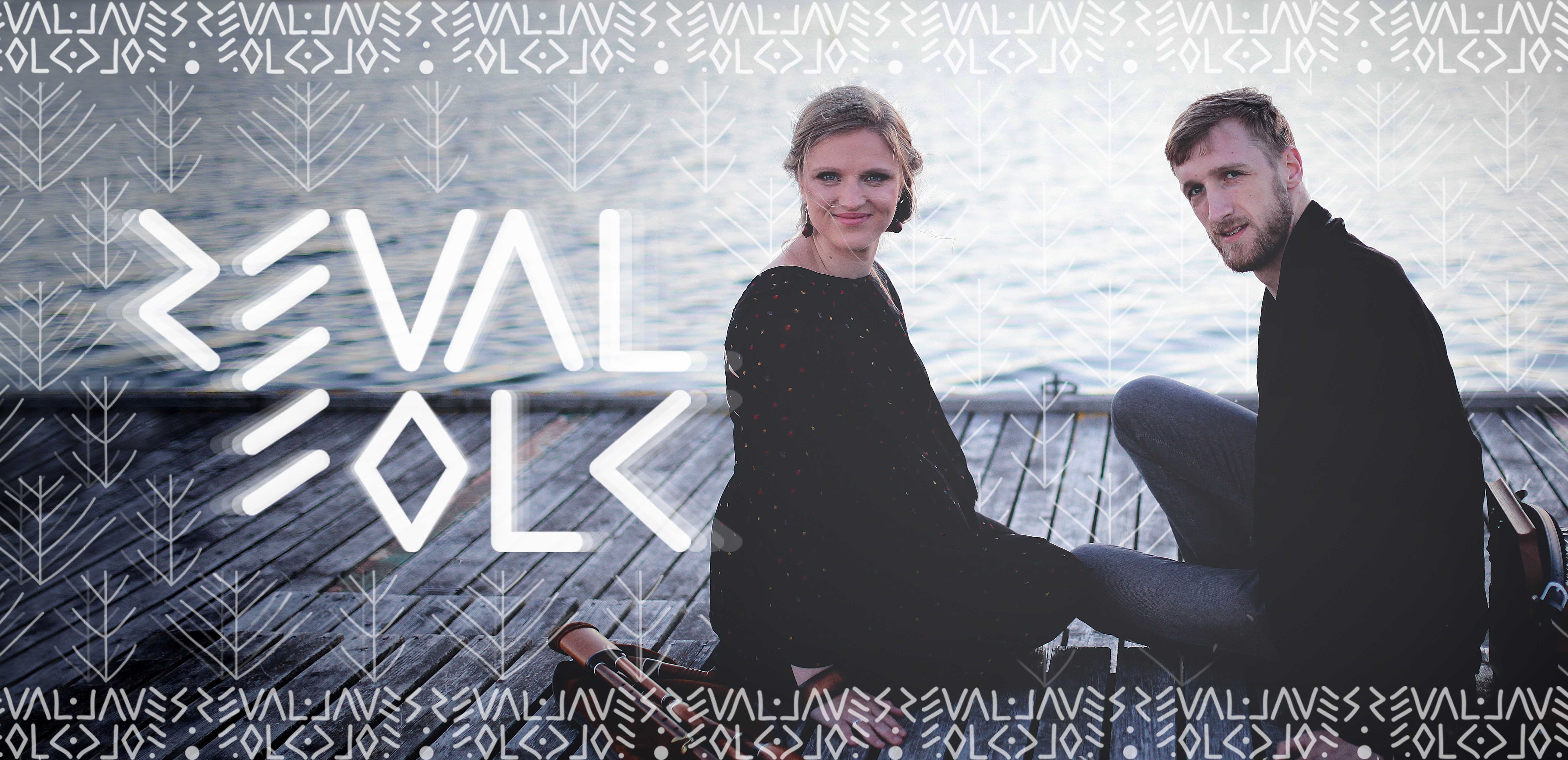 Reval Folk is proud to invite you to the concert of the Estonian-Flemish duo "Leana and Hartwin" on the 19th of January at 19:00 (7 p.m.) in Tallinn's Old Town Music House (Uus 16c, Tallinn, Estonia).
Maimu Jõgeda, from the Estonian Academy of Music and Theatre, is the opening act for Leana and Hartwin. The evening will end with a folk jamming lead by musician Sänni Noormets. Everyone interested is welcome to bring their instruments with.
The concert takes place within the Reval Folk concert series. The doors open at 18:00 (6 p.m.). There is a café on location, as well as an area for children, for your comfort if arriving earlier.
Reval Folk was started in August 2017. This is the third Reval Folk concert and we will continue with one concert per month.
TICKETS:
are available at Piletilevi
DOORS OPEN at 6pm
We also have a café "Koloniaal" on spot to guarantee your comfort when you arrive earlier. You are very welcome also to join the concert with your families! During the concert we have activities for children if they feel uncomfortamble in the main hall.
LEANA VAPPER-DHOORE AND HARTWIN DHOORE:
Leana and Hartwin are an Estonian-Flemish duo, their performances include flutes, bagpipes and a diatonic accordion, and they reside in Saaremaa (Estonia). Their musical creations are like a boat trip from Flanders to Estonia, where the waves set the pace and the accompanying soft breeze takes you in new directions.
Both Leana and Hartwin share a love of folk music and beautiful Estonian nature, as such their music (mostly original pieces) is also inspired by beautiful landscapes, untouched nature, plants, animals, and the heart-warming people they have met on their journey. https://www.facebook.com/LeanaHartwin/
You can listen to their music here
Leana and Hartwin are also the founders of "Estbel", one of today's most successful Estonian folk bands.
At the end of January the group will perform at "Celtic Connections", one of the oldest and most prestigious folk festivals in Europe.
Hartwin Dhoore is also part of "Trio Dhoore" group, which he formed with his brothers. Trio Dhoore has been successful in both Belgium and abroad. Their next destination is a tour in the UK.
www.estbel.be, www.triodhoore.com
MAIMU JÕGEDA:
Maimu Jõgeda is a promising young accordionist who released her first album "Dedication" (Pühendus) in 2017. Maimu as an artist and her album were nominated also to the Estonian Folk Music Awards the same year. She has also been a candidate for the Estonian Folk Music Award as Best New Artist and won the Special Award of the Viljandi Folk Music Festival with her friends at Elohelü folk festival in 2017. Maimu Jõgeda studies folk music at the Estonian Academy of Music and Theatre and is a great supporter of folk music studies and ethno-camps (international folk music camps for young people that build a base for future musicians).
Facebook: https://www.facebook.com/maimumusic/
This concert is supported by Estonian Academy of Music and Theatre and the Cultural Endowment of Estonia, Tallinn city, Veebimajutus.ee, Bioneer.ee, café "Koloniaal". The partners of this project are: Estonian Academy of Music and Theatre, Old town Music House, EV100, Estonian Folklore Council, Estonian Traditional Music Centre.
REVAL FOLK:
Reval Folk is a civic initiative that was started by NGO Reval Folk and the folk music department of  the Tallinn-based Estonian Academy of Music and Theatre.
Our aim is to offer people in busy Tallinn the chance to reconnect with their roots through regular folk music concerts (that offer both traditional music and music inspired by traditional music) and workshops. Our second biggest aim is to inspire young people to study folk music on a professional level in the Estonian Academy of Music and Theatre.
SUPPORTERS

PARTNERS