On the 800th birthday celebrations of Tallinn city Reval Folk has the joy of welcoming Estonian-Swedish band Fränder on the stage of Townhall square in cooperation with Tallinn Old Town Days on the 2nd of June at 3pm.
Fränder is a world touring Estonian-Swedish band, that plays ravishing music that is based on both folk music of Estonia and of Sweden and their own complex arrangements. Estonia shares long ties with Sweden through culture and education. This time there will be also a link to Finnish music, because a fiddle player Mirva Tarvainen comes on stage with Fränder as a guest performer. Let´s get to know the members of the band.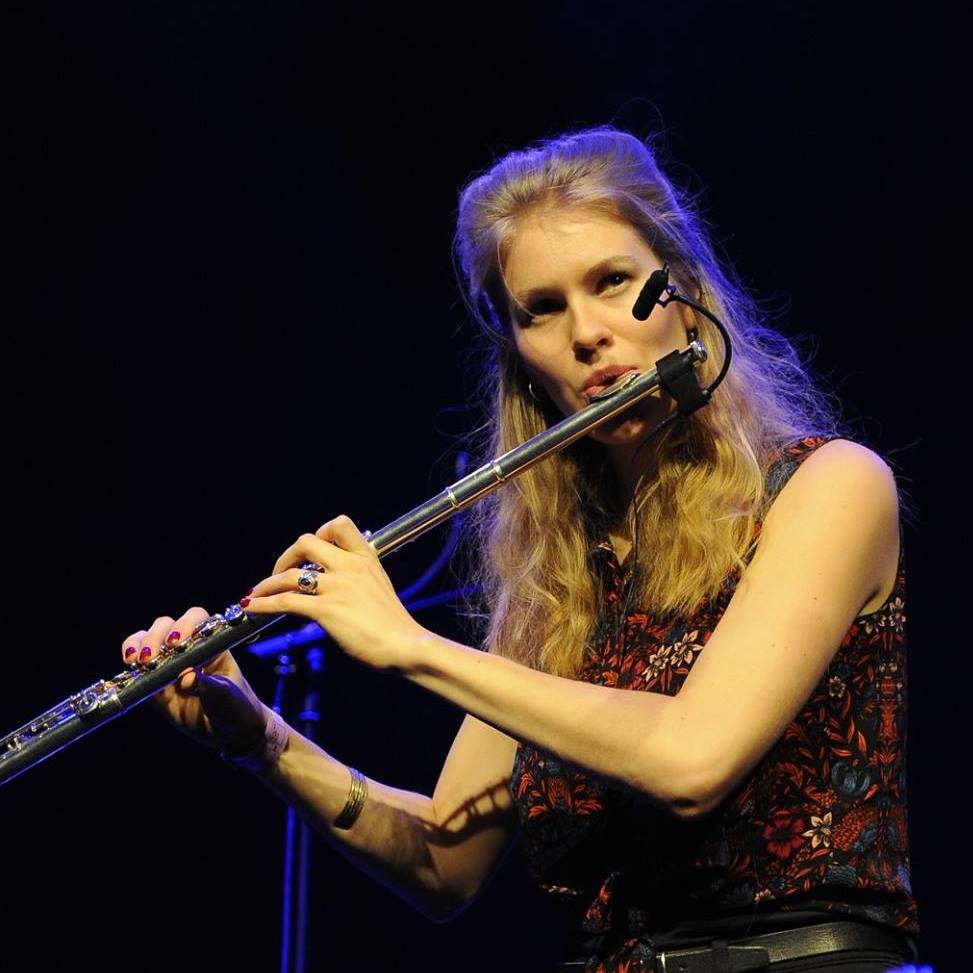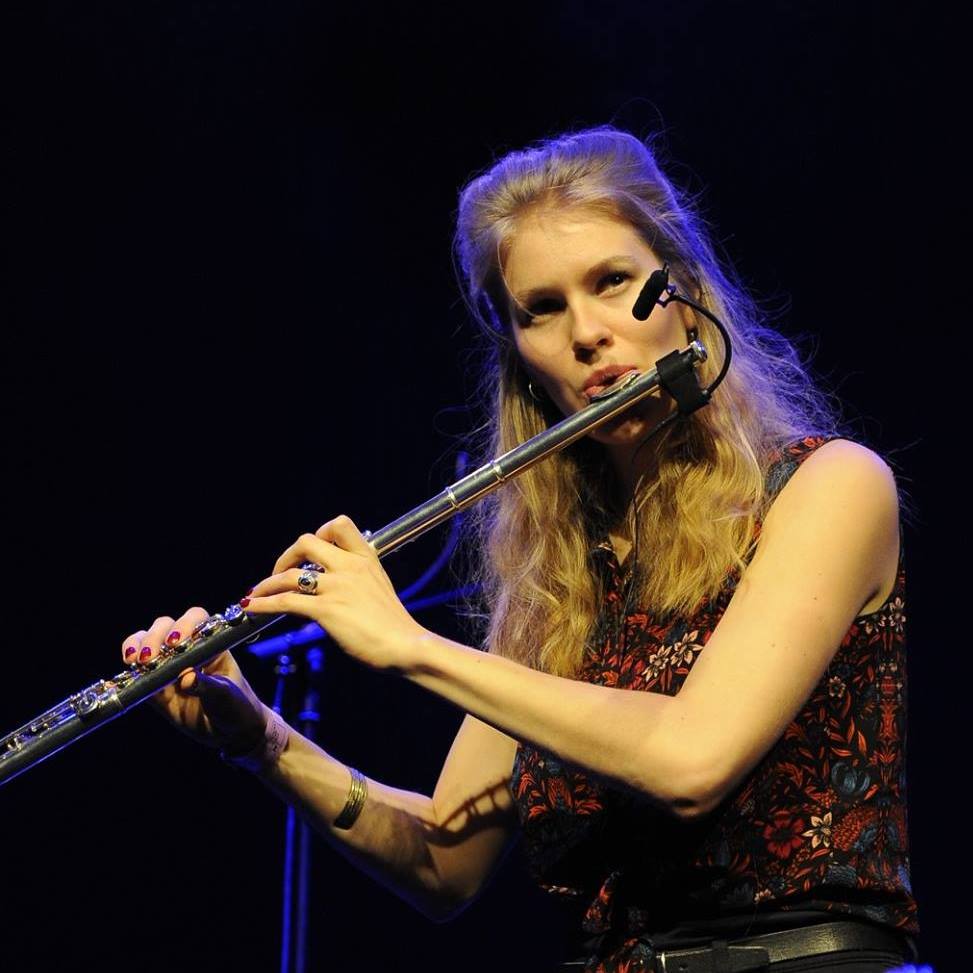 Firstly we will introduce you Säde Tatar from Estonia!
Säde Tatar is from Viljandi-county, Kolga Jaani. As she is the only musician from her family, the choice is not an obvious one. In being a musician, Säde finds the diversity and limitlessness most engaging. In music, there is no right or wrong, there is only the gut-feeling to which one can rely. Säde has played classical flute and has engaged herself in both Estonian and Swedish traditional music, where one does not exclude the other but enriches it. So her flute-playing and tone has been shaped into something entirely her own – lively and strong. Säde has studied at the Viljandi Culture Academy and in different schools in Sweden – including the Royal Swedish Academy of Music.
Reval Folk asked from Säde, what is home for her:
"For me there exists several types of homes. One is travelling with me and is where I'm staying for a little bit longer. New contacts that become friendships. New home door, streets and paths, new smells and taste that are characteriatic only for that particular place. Second type of home is where my childhood and family is. That one I always carry with me in my heart and I'm very grateful that I have what to carry. It consist so many things that moments on travelling foot can remind me but aren't never exactly the same as at home in Estonia."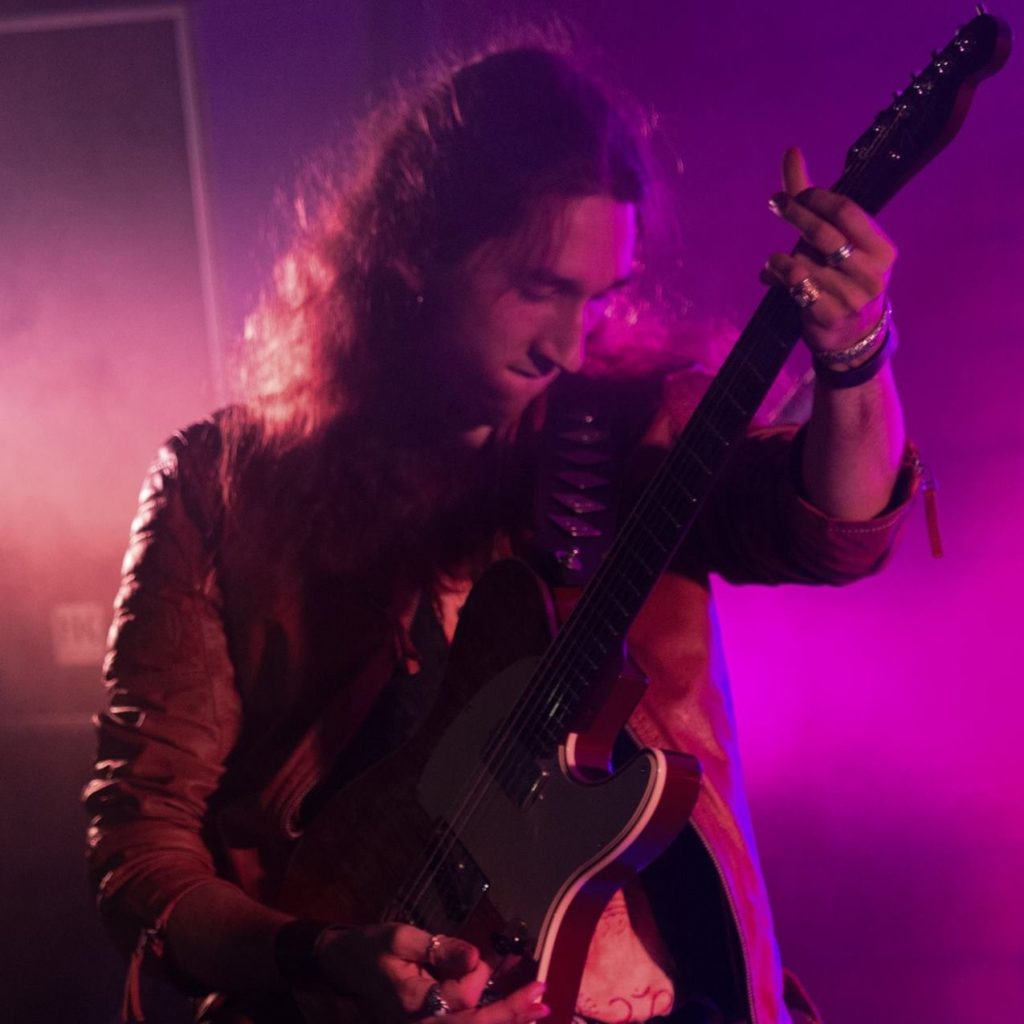 Let´s get to know also the second member of Fränder – Gabbi Dluzewski – whom the Reval Folk audience already knows from out candle light concert in December, where he performed with Säde Tatar. 

Gabbi Dluzewski is from Uppsala (Sweden) with roots in Poland. At the young age of 1 and a half years old nothing could keep him from guitars and good music (like The Beatles, Jethro Tull, Gentle Giant, etc.) For as long as he can remember, he has always known that he would one day be a musician. Though up to 20 years old everything led him to rock music, then one day he was introduced to traditional music and fell in love with it. Now Gabbi combines those worlds and doesn't hesitate to play traditional mandoline.
Gabbi has learned jazz, rock and traditional music around Sweden, including the Royal Swedish Academy of Music.
Reval Folk: You have been also interested in rock music and played it as well. How come did you become a folk musician and is there still a rock musician living in you?
Gabbi: "Yes. When people ask me what I play, I still answer: the electric guitar. I'm raised with rock music and the guitar – that's my folk music. I have always been interested in every aspect of music and my brother took me to a folk festival when I was 16. At that point I got interested in it, but I didn't really think it was something I would play. I was more interested in how to integrate it into my rock music. But while touring with my rock band Mad Artwork, I got more and more interested in actually learning how to play folk music as well so I started to study traditional Swedish music…Since then a lot of things have happened and today I'm a full time folk musician touring around the world with Fränder."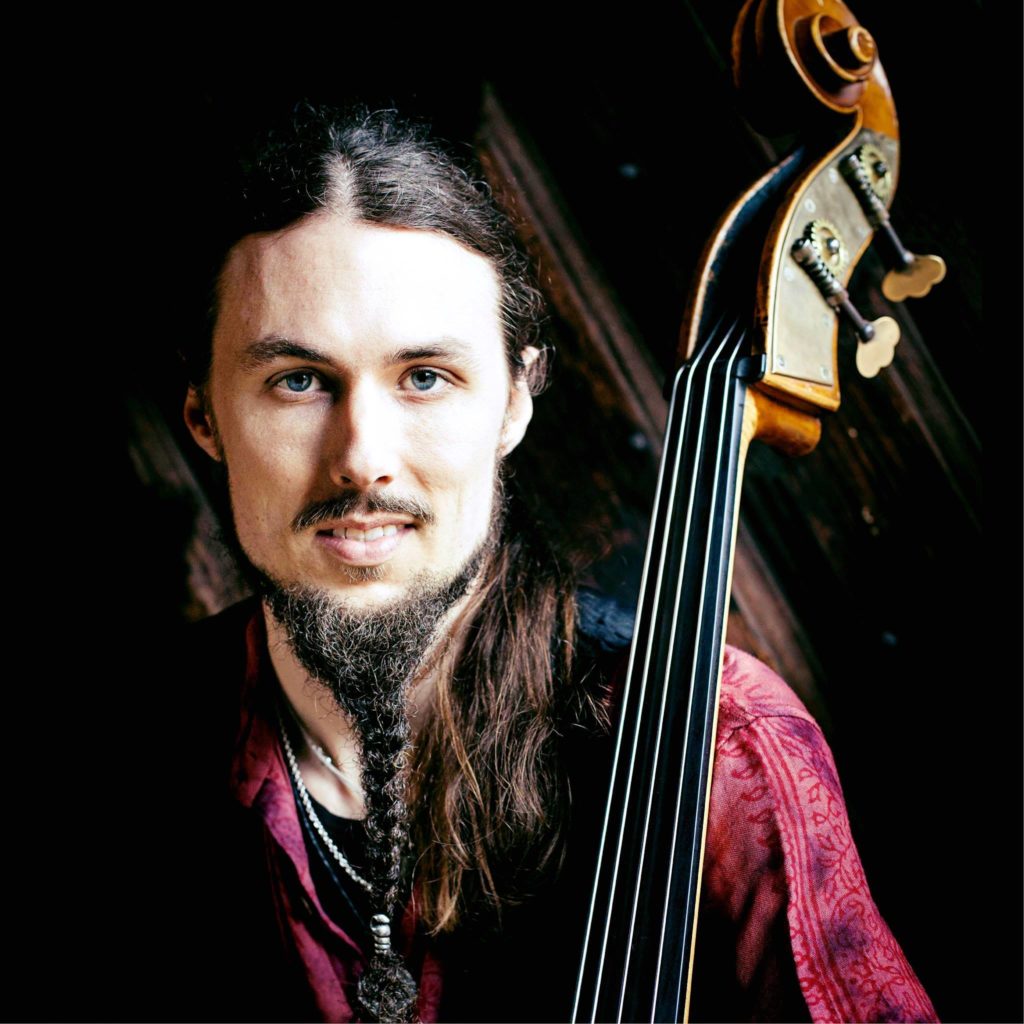 The third member of Fränder (who will perform on the town hall square of Tallinn on Sunday, the 2nd of July at 3pm) is Daniel Dluzewski.
He is the older brother of Gabbi Dluzewski and plays the double base in the band. When he was young, he played bassoon, but one day he could try out the base playing and that´s where the bassoon playing also stopped. 
Nowadays one can listen to Daniel playing rock on electric base guitar and also playing folk and jazz on double base.
In the same way as he enjoys playing on stage, Daniel also enjoys his role as a teacher. With his balanced essence, good sense of humor and love for coffee hes is an appreciated companion for both his co-musicians, colleagues and students.
We asked Daniel a few questions.
You have played also bassoon and electrical base guitar. Why did you stick with double base?
Daniel: "I've always been interested in the low end instruments, as you can tell since all the instruments are bass instruments. I started with bassoon (the English word for fagott) but changed to electric bass a few years later. All music I was listening to had all great bass players. When first tried the double bass I was struck by the power of the big, acoustic sound. The sound of wood and the feeling of having a force of nature to control. Like playing the thunder. That's a great feeling and I got stuck. 🙂
You are also a teacher. What do you teach and what gives you joy in this profession?
"Yes, that's right! And surprisingly I'm a bass teacher! 😀 I love my instrument, so to meet the next generation of bass players and sharing that passion with them gives me a lot of joy."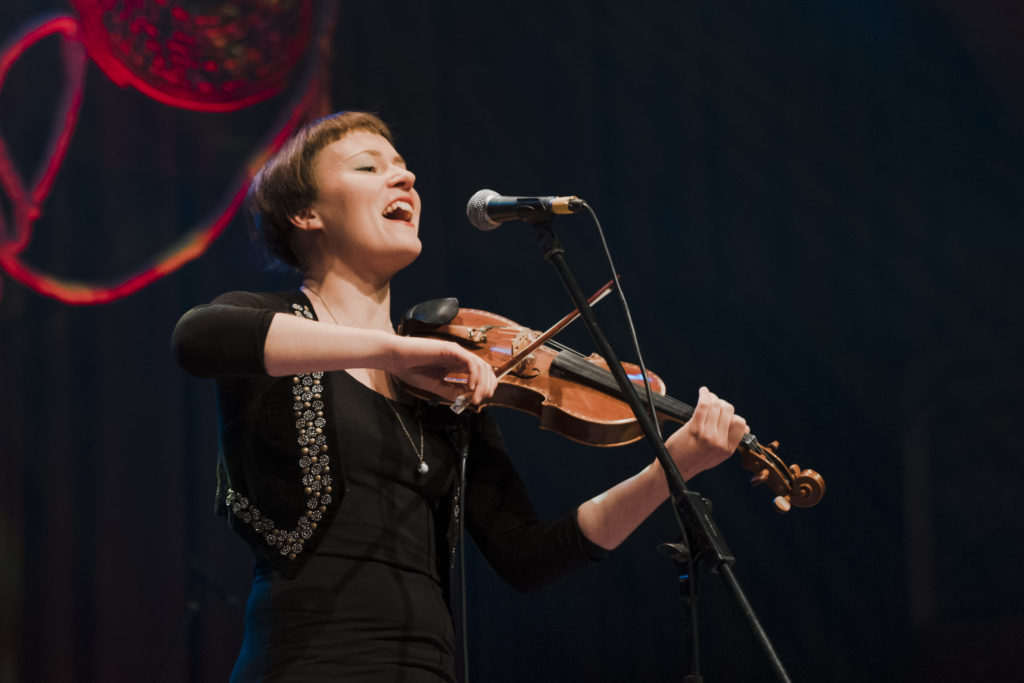 The forth member of Fränder is the Finnish fiddle player Mirva Tarvainen, who miraculously joined the band before their world tour in 2018.
Mirva Tarvainen is a wonderful multiinstrumentalist. She started her path as a folk musician as a fiddle player, but she, similarly to Daniel Dluzewski, couldn´t leave the double bass when she once tried it. So now she plays double bass in her solo projects and sings. As Fränder cannot afford two double bass players, Mirva agreed on also playing fiddle in the bänd and also to sing in both Estonian and Swedish. And she is absolutely good at it! After her studies at Sibelis Acadmy in Finland in Helsinki  Mirva found her way to theatre music, where she also feels like in her own element. Mirva is truly a multitalent, so we should write a full new article for to get to know all of her interests and talents! Reval Folk asked Mirva some questions:
How did you get to know Fränder and how did you start touring with them?
Mirva Tarvainen: "I met Fränder in Mooste, at Moisekatsi Elohelü festival (nowadays Mooste Elohelü) in 2015. I did my double bass and vocals thing, and they thought it was cool. I though they were cool as well, and since we were the only international acts that year, we hung out a lot during that weekend. Three years later, in 2018, Gabbi contacted me and asked if I could join them for their summer tour. Their vocalis-violinist Natasja couldn't make it to the tour, so they thought I would make a fine substitute – they knew I could sing and play violin, and that I could also sing in Swedish and, being a Finn, probably I could manage in Estonian as well. I managed to rearrange my summer plans (mainly composing new music for my upcoming Sonic Journal LIVE concert), and joined them. That's how we started working together (and also got to know each other better)!"
What do you like about those tunes that Fränder has?
Mirva Tarvainen: "I really enjoy singing and playing Fränder tunes. They are quite different from my own style of making music, and it's been a positive challenge for me to learn them. It's always interesting to learn somebody else's songs, and I feel it's been really good for me. There's a lot of good energy in those tunes, which makes it great to perform them live!"
You are a multiinstrumentalist. How come did you as a woman pick up double bass playing? This is not very common, or is it?
Mirva Tarvainein: "I used to play electric bass when I was young. I was really keen on becoming a bass player (in addition to being a violinist and vocalist), but I felt that there was something missing from the electric bass. Ten years ago, I accidentaly ended up trying the double bass and got hooked (totally regardless of the blisters and torn skin on my fingers). Two years after that first touch, I had bought an own bass and got accepted to study folk music at the Sibelius Academy. Female bass players are getting more and more common these days, at least in the folk music scene in Finland. However, we all get a lot of comments about the size of the instrument whenever we're travelling with our basses – common folks find it hard to believe that a woman – let alone a girl – actually would be able to play the bass. People think one should be really strong (read: a male) in order to play the bass or even to carry it around, but that's not true (honestly, I had never even thought about that before I started getting those comments). Of course, it is heavier to carry and to play than, say, a violin, but it's more about the technique than anything else. And as it is with all other instruments (including singing), with regular practise and strong motivation your body gets used to the techniques and you develop the muscles you need for playing your instrument. And it's not about big muscles, but muscles that function in an optimal way – most commonly a matter of practise. We all have different kinds of bodies, and we all have different abilities. Choosing an instrument is more about one's motivation, interest and body type than gender. I wish people wouldn't waste so much energy on thinking about what's and what's not appropriate or possible based on gender."
The Reval Folk concert on Tallinn Old Town days is free for everyone! Welcome!