On the 31st of March at 5pm, Reval Folk has the joy and privilege of welcoming the musical talents of Irish flute player and singer Dave Murphy and Finnish guitar player Jyrki Koivisto to the historic and inviting Vanalinna Muusikamaja in Tallinn.  Here is the interview with Jyrki Koivisto!
Questions by Kadri Allikmäe. English editing by Robyn Laider (Reval Folk)
More about the concert HERE. Tickets HERE
Jyrki Koivisto, from Finland, brings his daily bread to the table as a priest in Ylojärvi, Finland, but on the other hand he is also a renowned specialist of Irish music (performing in the Finnish band Eala), and artfully plays the guitar, mandolin, Irish bouzouki, the banjo and the lap steel guitar. Jyrki and Dave have been playing together in the bands Prosper and Reel Music. Life as a musician has brought him to the stages of bigger folk music events like the Helsinki Irish Music Festival, the Irish Festival of Oulu, Haapavesi Folk, and the Kaustinen Folk Festival just to name a few. Throughout the years he has cooperated with many Finnish and Irish musicians, with whom he has also joined in Irish music folk jams, to meet others, share music and be part of a living tradition.
Dave and Jyrki will be performing within the Reval Folk concert series after a five year pause and we are happy to be witnessing this special moment.
Jyrki, when did you start making music and how did you select your instruments?
I've found acoustic country blues and fingerpicking guitar music in records when I was 13 or 14 years old. I went to libraries, read music journals to find more information, and bought my first guitar in those years with the help of my elder brother. Since then, playing guitar has been part of my everyday life. I was listening to the records and tried to find out how to play the music. (I'm still doing the same with records, cd s and Spotify!) The mandolin came a few years later when I, and two friends of mine, went busking on the streets of Helsinki.
How did you become a musician?
I don't think of myself as a musician. I learned to play by ear and I'm just playing, and somehow doing music in my life. It's not my job or my profession, although I've also had the possibility to play with professionals. I've learned a lot from different people and it has helped me to find my own path to share music with others.
How has your life as a musician been for you? What are your most interesting, inspiring and satisfying experiences as a musician on stage?
I feel very thankful to have met so many people who have shared the same interest and love for music. I've had great moments just sitting and playing with someone in the kitchen or in the sessions. Years ago, we played with Dave and Harry (edit. Harry Bent from Anoise) in the same concert as the Dubliners and with Reel Music, we shared the stage with Altan a few years later. Those were big moments for me in those years.
In which bands and where have you played? What kind of music do you make nowadays?
I've played with many people in different bands, mostly acoustic and folk-based over the years. I've played Irish music with Reel Music, Prosper and nowadays with Eala. We have a band called RiNKI, and we do old spirituals and folk music from Finland and abroad. Last year I had a chance to play with Velj; Löytty band (Jaakko, Sakari and Mikko Löytty); and we made a cd "Mandoliini, palmut ja pohjoinen viima". The music comes from blues, gospel and old time traditions, and Jaakko has done the lyrics in Finnish.
Where have your most interesting performances throughout time, been? Can you please tell us a story about one?
The years we busked on the streets of Helsinki – it was good time. Simple and easy.
I was studying and I didn´t have family yet, so there was time and space for busking. When you play in the streets, it is so raw and straightforward.
You're in a certain mood, you recognise what´s happening around you; and when you see that your music gives good vibes to someone walking by – that's the thing.
How did you meet Dave? Can you tell us a story about your experiences together?
We had a friend, Aki, and I think he introduced us; and soon we had the band Reel Music. Dave had great energy to play, tell stories and make good food!
What is music for you?
Sometimes it is a language I can speak with others, sometimes it is like a space or room to be. Sometimes it´s like a daily bread that you need to carry on. It´s hard to find words, because it´s music!
What has inspired you about Irish music? What connects you with Ireland? 
Traditional Irish music is a living musical tradition. It's wide, deep and colourful. I feel that there is, at the same time, something very familiar to you and something strange and new. There are hundreds of tunes that are played in sessions all the time around the world. So I know Ireland through the music.
What about your connection Finnish traditional music? Do you sometimes also play that?
The area of Osthro Botnia, where I come from, is rich with musical tradition. The first folk music notebook in Finland was collected and made there in the early 19th century by Samuel Rinta-Nikkola. My mother's cousin, Mauno Rinta-Säntti, has been one of the old fiddle players who carry on the tradition. I visit him every now and then and I'm trying to learn to play the fiddle just for myself, to get to know my roots better.
Can you please name a few people (musicians or teachers) who have inspired you the most in your life?
I think there are people like my brother Kimmo and old friend Pertti Tamminen, who had a good amount of records to lend and listen to. Kalle Jämsen is a great guitar player in Finland and he introduced me to Irish tunes as well as DADGAD – "tuning", and has been a great mentor to know. One inspiring friend died just recently – she was a pastor doing her work among mentally handicapped people.  And of course there are so many people. It would be a long list just to name few. And there are many books.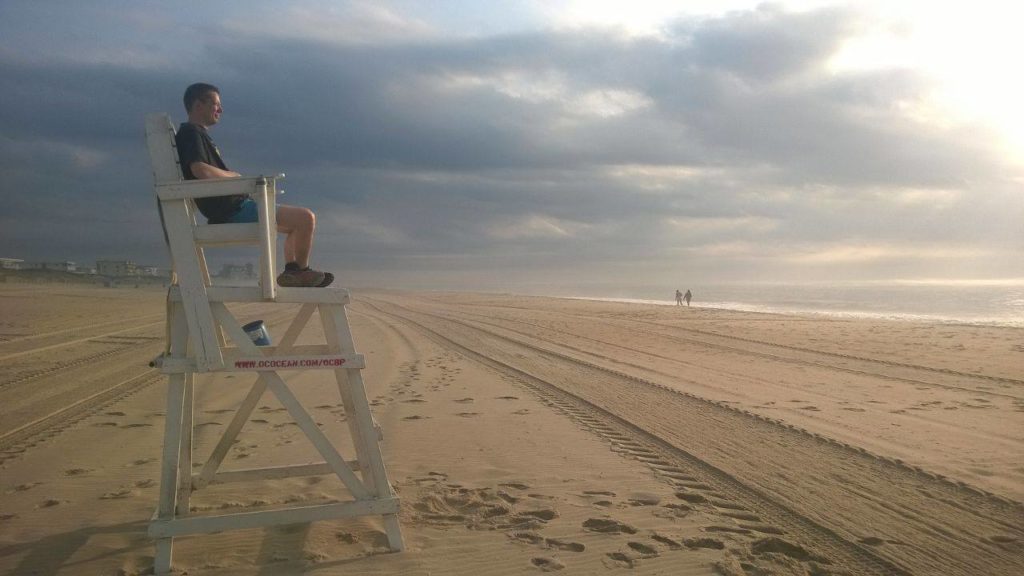 What is the message you would like to say to the people of today´s world? 'I dream of a world where…'
I think we could listen more to each other and get to know where we come from, and what our own tradition is. We should not forget the soul and spirit in us. I dream of a world where we are giving hope and light to our children and do our best to save this planet.
What would you like to say to young people who wish to be or become musicians nowadays?
I feel that there are many paths and the best thing is to find your own. The music is in you, be humble and do your work because it´s a gift that has been given to you. You don´t own it, you carry it a while and you give it to others.
How and why did you become a priest? Is there a connection between the spiritual and being a musician? What is the most inspiring or rewarding aspect for you in the role of a priest? 
I come from an area, where there have been many revival movements through the history. So it´s in the soil or water! When I was a teenager, I felt that I have to choose how I'm going to serve others in my life. I read Martin Luther King books, I found my place in a local Lutheran parish – where I had been since my childhood already. Music and playing came at the same time. So all of my life spirituality and music have been together. Like Muusikamaja and Pühavaimu church here in Tallinn – quite close for me all the time. To work as a pastor is a vocation. To listen and share music with friends is like a feast. Every day is meaningful and you are just learning about life and God all the time. It´s hard to find words, maybe we should sing or play now!
Welcome to the concert of Dave and Jyrki on the 31st of at 5pm in Vanalinna Muusikamaja, Tallinn!
See you there!
Reval Folk